Peru 2001
Inca Trail 6:
Machu Picchu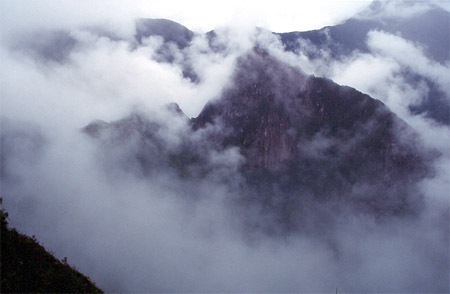 From the Huinay Huayna ruins it's an easy 2 hours walk to Intipunku (Sun Gate).
It's the best to come early in the morning for the sunrise. Intipunku offers the
first view of Machu Picchu. Here, Machu Picchu is still covered in clouds,
but the Huayna Picchu mountain is visible.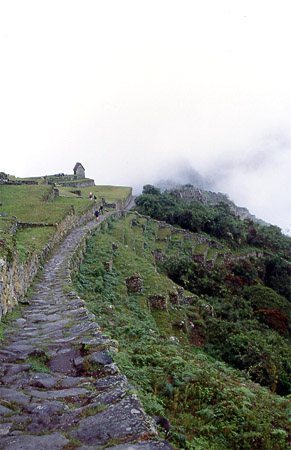 From Intipunku it's less than an hour descent to
Machu Picchu. Only a few meters seperate
us now from Machu Picchu... The Watchman's
hut, a good viewpoint, is the building in the
background.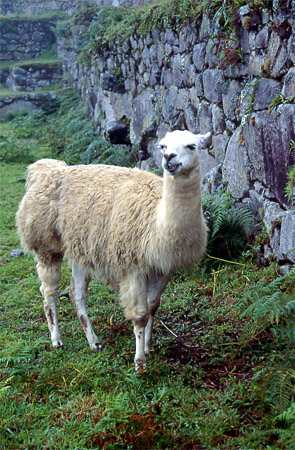 A llama is watching us...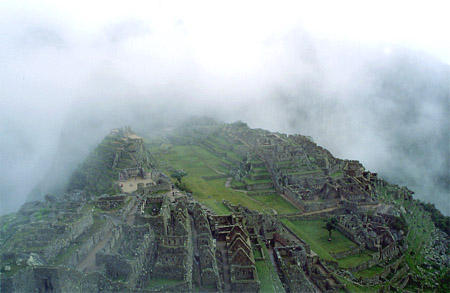 Macchu Picchu from the Watchman's hut. With the clouds, mist and nearly
no visitors at that time, Machu Picchu really has the atmosphere of the
"Lost city of the Incas".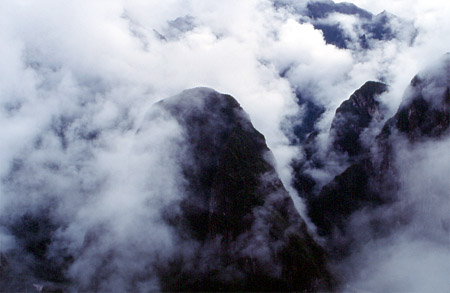 Clouds rise from the mountains like smoke...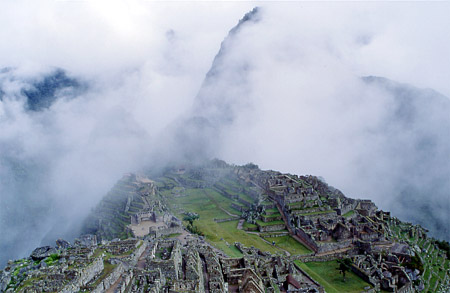 Slowly, the view becomes clearer and the shape of Huayna Picchu appears
in the background.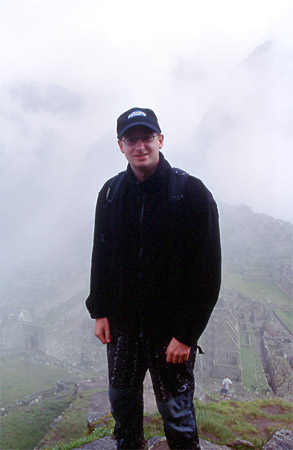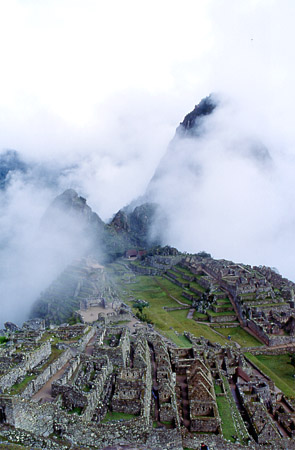 The temple mount is visible on the left side and
the buildings in front of the temple mount
(the foreground) were reserved for the important
residents. On the right hand is where the normal
people lived and worked.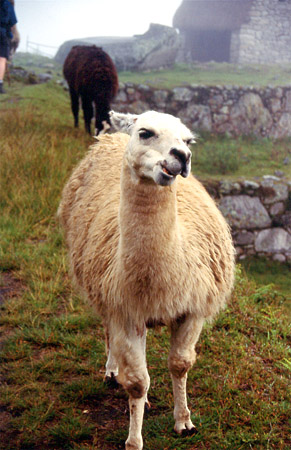 Another llama at the Wachtman's hut...