Venezuela 2001
Canaima/Angel Falls 3:
Walk to Salto El Sapo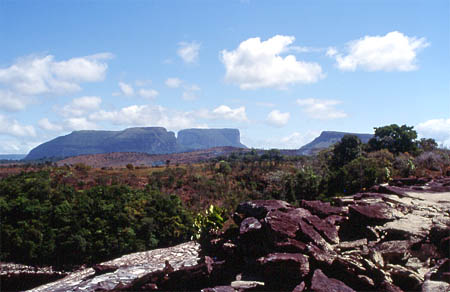 A view of some tepuis close to Salto El Sapo.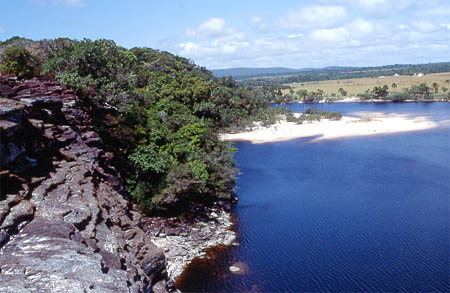 We stand above Salto El Sapo - but since it's dry season in Venezuela,
the waterfall lacks of water. On the other hand, the beautiful sand beaches
appear only in the dry season, with low water in the lagoon.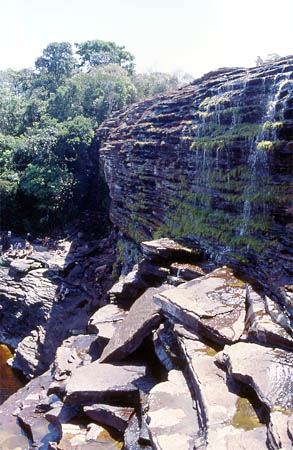 It's possible to walk under the waterfall
(in the wet season).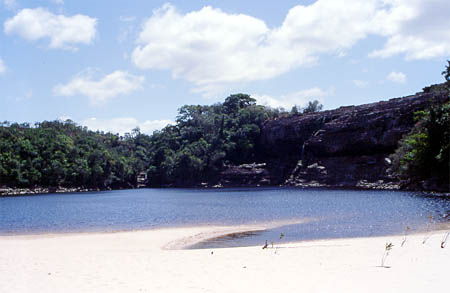 We enjoy the fine sand beach at Salto El Sapo.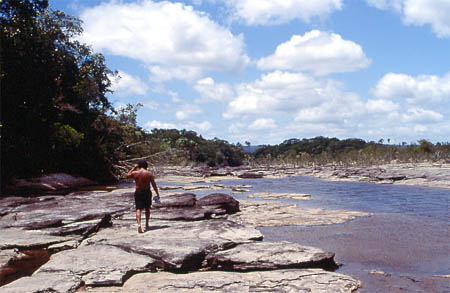 On the way back to the camp.