Peru 2001
Puno/Lake Titicaca:
Visit of the Uros Indians on the Floating Islands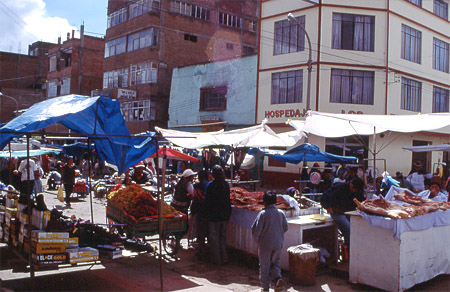 Puno - not a beautiful city, but good to see the every day life of the people.
There's a huge market, where people do all their shopping.
An advertisment in Puno with health information.
The lake Titcaca, at 3820m, is the highest navigable lake of the world.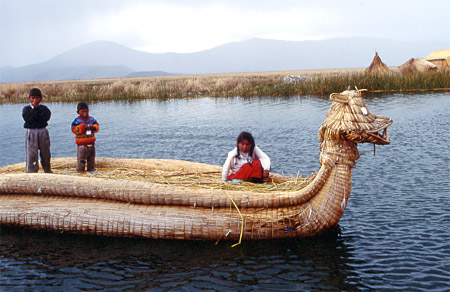 The Uros Indians live on "Floating Islands", which are made of reed as well as
their boats and huts. The visit of the "Floating Islands" is a bit touristy for
my taste, but it's interesting anyway. One recommendation: don't stand too
long in one place, or you will sink slowly in the reed and get wet feet!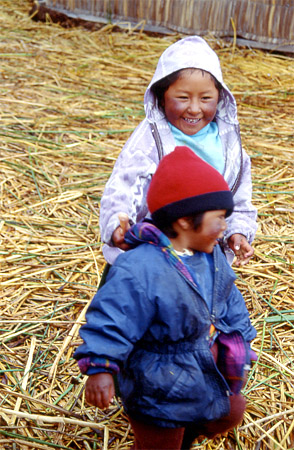 Some children on the floating islands.