Ecuador 2001
Cuyabeno Reserve 5:
River excursion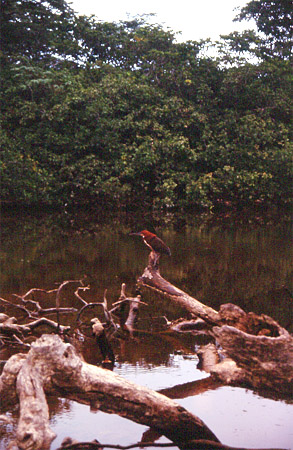 Bird watching in the morning.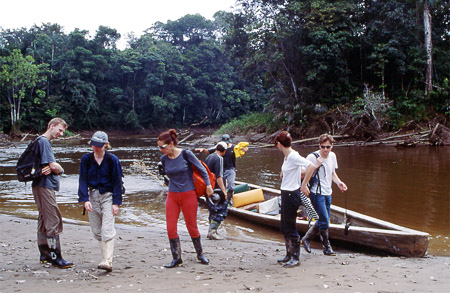 We try to visit the local medicine man.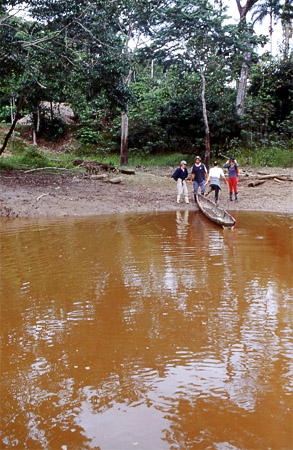 The medicine man is busy. Instead, our guide shows us the local
face paintings... Rutger is his victim, before he comes to me...
I think it looks pretty funny...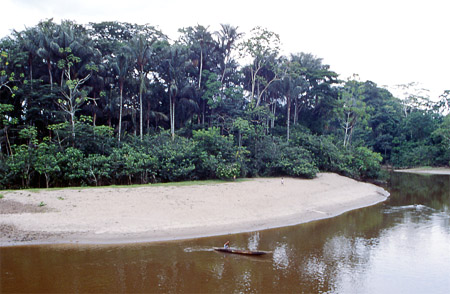 The river banks close to a village. Looks like a good beach!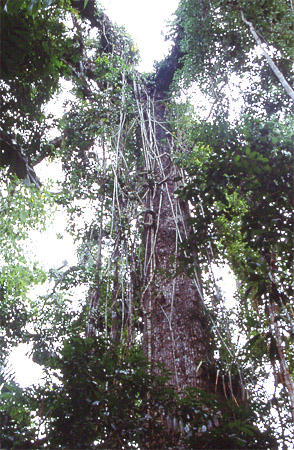 A gigantic and holy tree close to the village.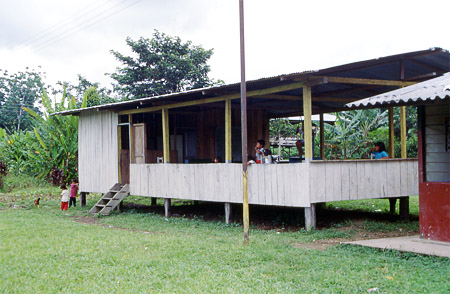 A school donated by an oil company (in order to get the prospect rights...)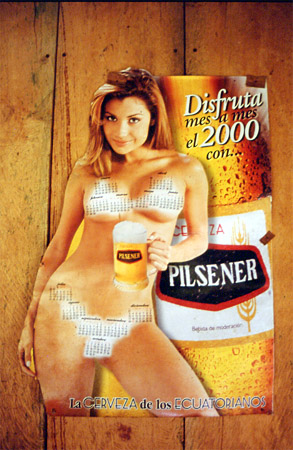 A local advertisment for beer I found in the village...
Seems the interests are all the same
around the world...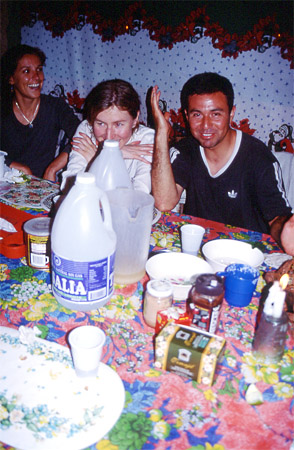 On our last evening, we celebrate the birthday
of this guy from Chile.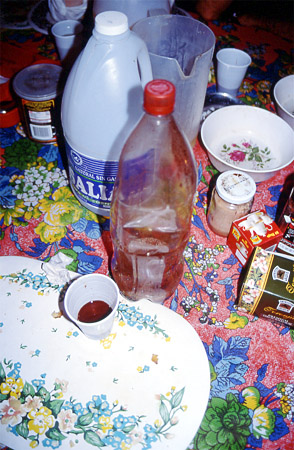 Ayahuasca.