Peru 2001
Inca Trail 1:
Start from km 88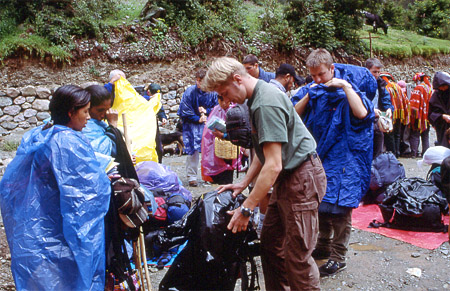 Start of the famous Inca Trail at km 88. We will follow the old route of the Incas
through the Andes for 4 days until we reach Machu Picchu. Since January 2001
it's compulsary to go with a licenced tour operator.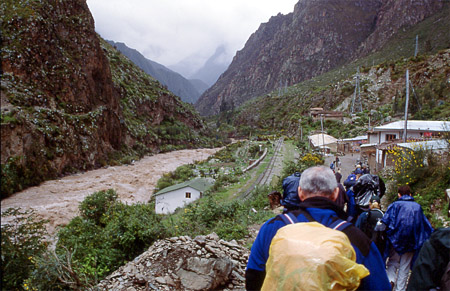 Before starting the trek, we have to register and to pay the entrance fee.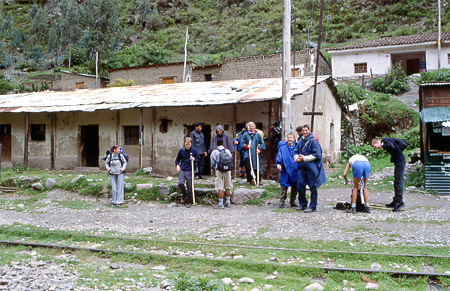 Last preparation for the trek...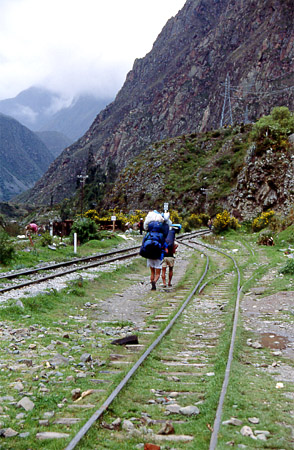 The porters are already on the way. They carry
amazing weights like a heavy gas cylinder
for the cooker.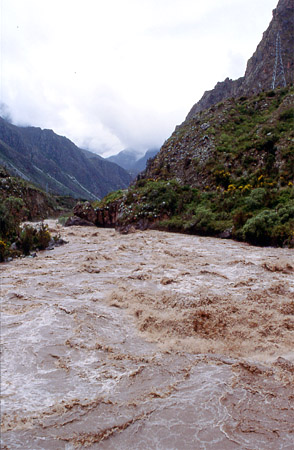 The Rio Urubamba is in flood because of the wet
season. I wouldn't recommend rafting now...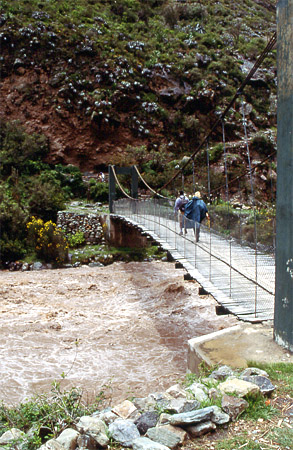 After crossing the suspension bridge the trail starts.