Ecuador 2001
Climbing Mt. Cotopaxi 1:
Day 1- Camp at 3800m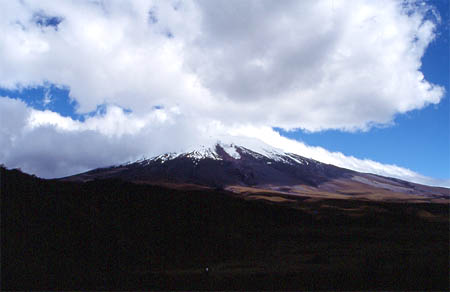 In Banos, I have booked a guided climb (including all equipment) of Mt.
Cotopaxi (5897m). It's supposed to be the highest active volcano of the world.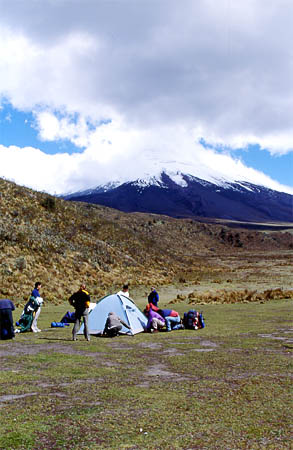 The first night we camp on 3800m for
acclimatisation.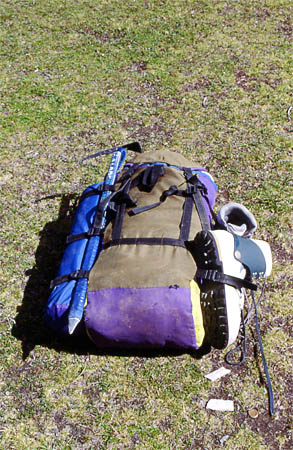 My equipment - everything is rented.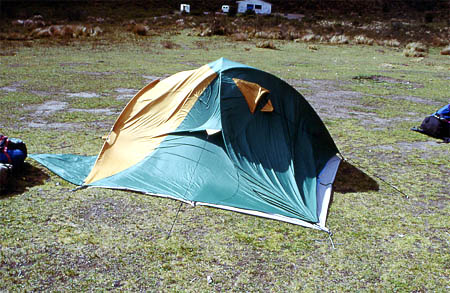 It's quite windy...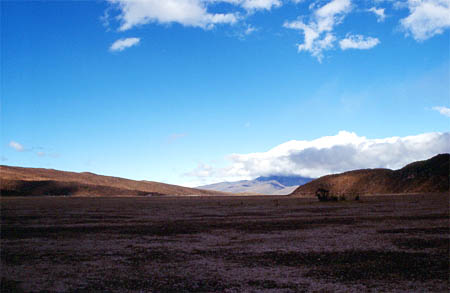 I'm standing in front of Mt. Cotopaxi.