Ecuador 2001
Lago Agrio - Cuyabeno Reserve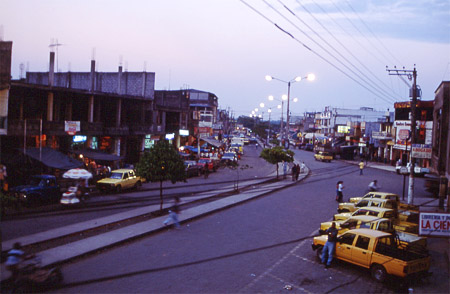 Lago Agrio, a new town grown out of the oil boom - 8 hours by bus from Quito.
It's the gateway for the Cuyabeno Reserve.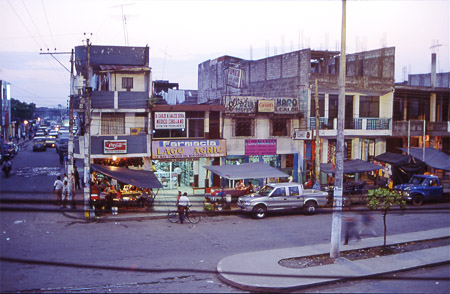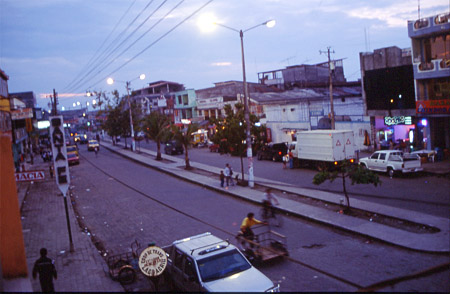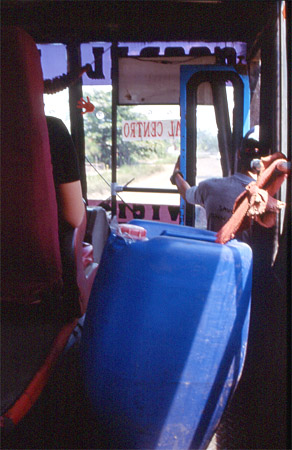 Another bumpy 3 hours bus ride brings us to the
entrance of the Cuyabeno Reserve, where we travel
further by boat. The blue barrel in front of me was
filled with gas (for our boat). Quite surprised, I
recognized that the girl next to the barrel started
to smoke!