Ecuador 2001
Climbing Mt. Cotopaxi 6:
Day 2/3 - The Climb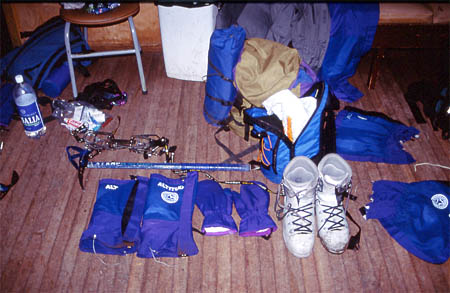 The rented equipment. I'm preparing for the climb. At 1.00 am we start for
the summit. We have luck with the weather - no clouds and perfect
snow conditions!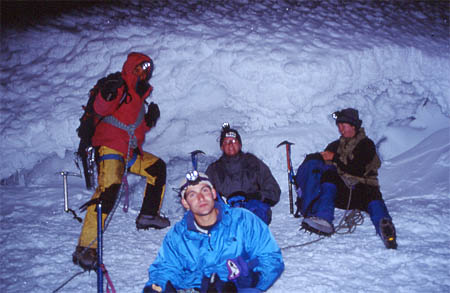 A short break. The steep climb in this altitude is very exhausting and it's so
cold, that the water in my bottle freezes. But the view is breathtaking: the sky
is clear and full of stars and when I look back I can see the glowing lights of
Quito. The moon is so bright that we don't need any light to find our way. At
that time, we are the only two rope teams left. The other rope teams had to
return, because of altitude sickness...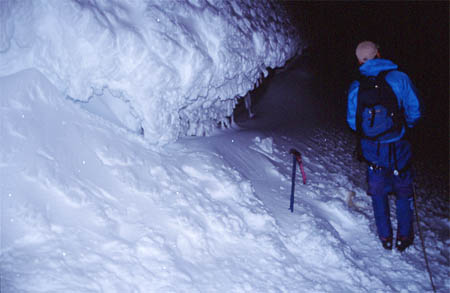 5600m - my rope partner feels sick too and needs to return. That means,
I have to descent as well. Now there's only one person of our group left!
She finally made it with her guide to the summit at 8.00 am!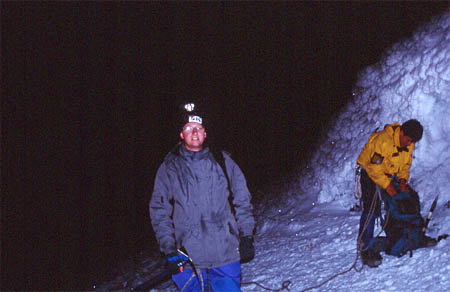 A last photo before descending. The person on the right side is our guide.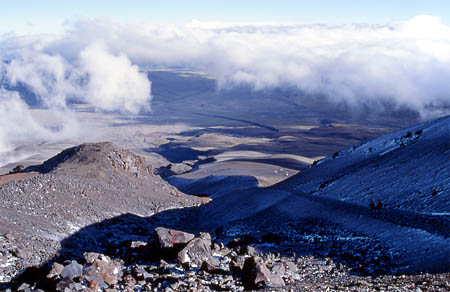 After the whole group returned to the climbers refuge, we descent and drive
back to Banos. I get off at the park entrance and catch a bus at to Quito,
where I have a flight in the late afternoon to Bogota/Colombia and where I
meet Rutger again.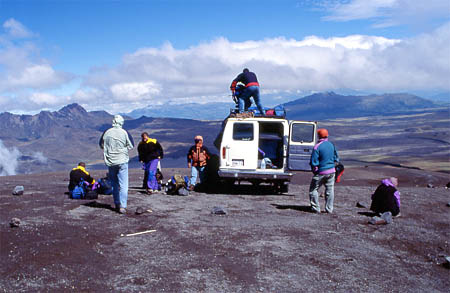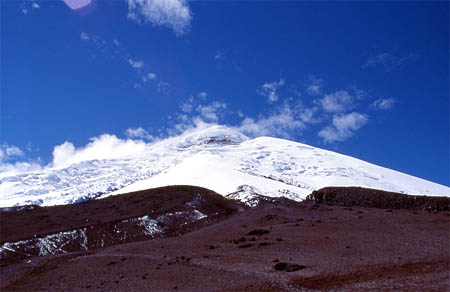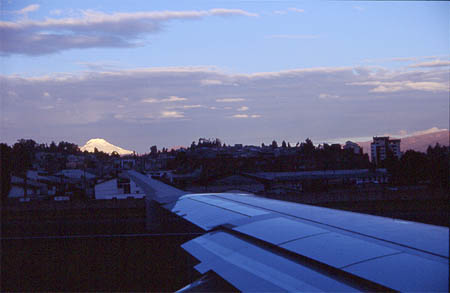 I catch the plane to Bogota right in time and enjoy a last beautiful view of Mt.
Cotopaxi at the airport. I will come back for another climb!