Venezuela 2001
Morrocoy - Caracas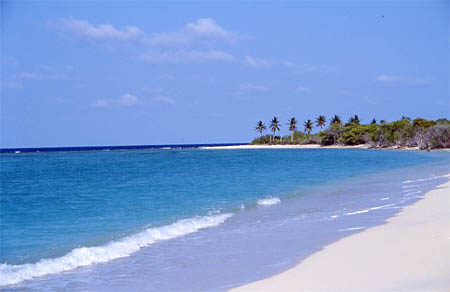 A last stop on another island on the way back.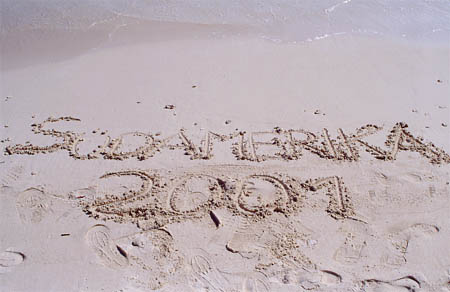 It's time to say goodbye - we will drive straight back to the airport of
Caracas and catch our flight home.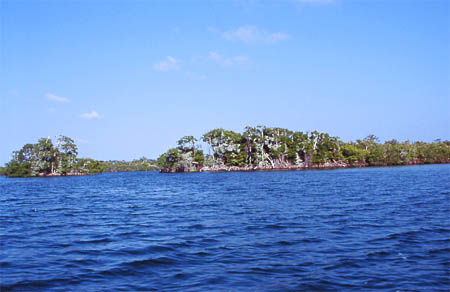 Back through mangroves.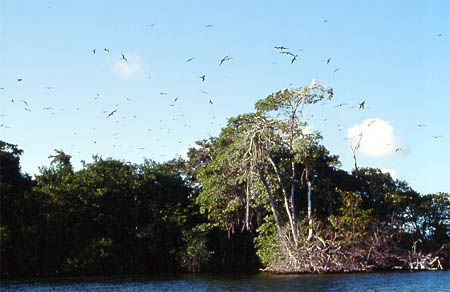 The islands are also a place for many birds. Flamingos can be seen
in the evening.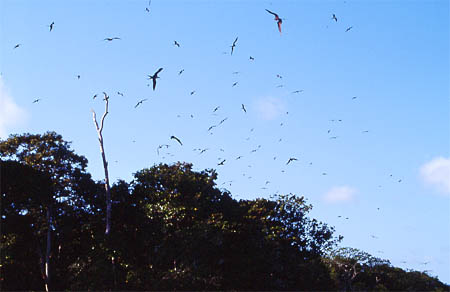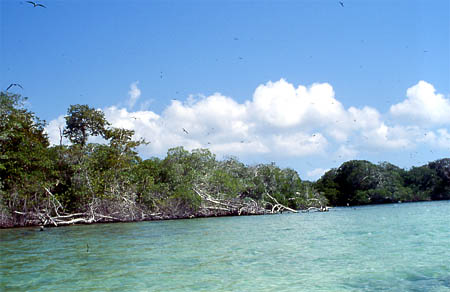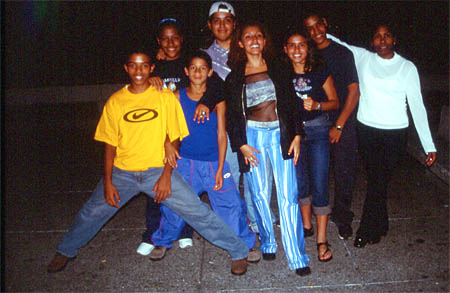 We reach Caracas Airport in the evening and decide to spend the night there,
since our flight home is early in the morning. To our surprise, this family
from Venezuela entertains us nearly the whole night!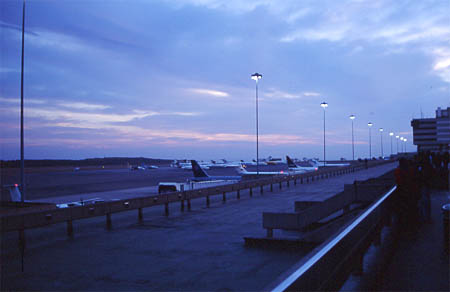 The next morning on the airport of Caracas. View from the terrace, where we
spend the night.
++ The End ++