Peru 2001
Cuzco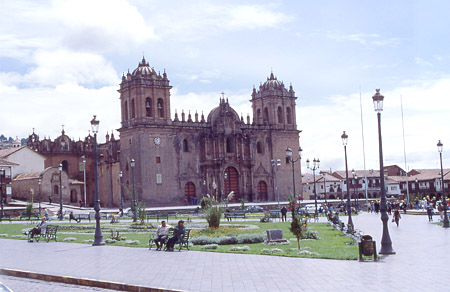 Plaza de Armas in Cuzco (3326m). Like the cathedral, most buildings
are the colonial architecture of the Spanish conquistadors, though Cuzco
was the former capital of the Inca empire.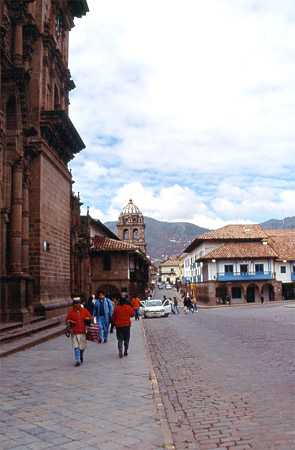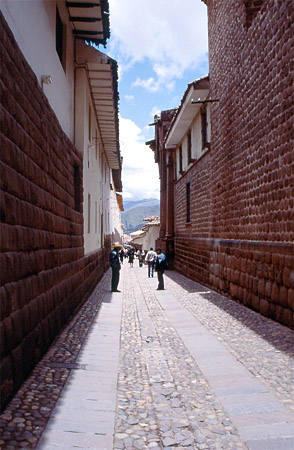 In this side street (Loreto alley), the original stonework
of the Incas remained in the ground walls.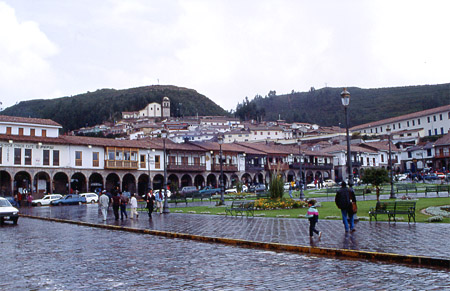 January is the start of the wet season, but it rains only occasional.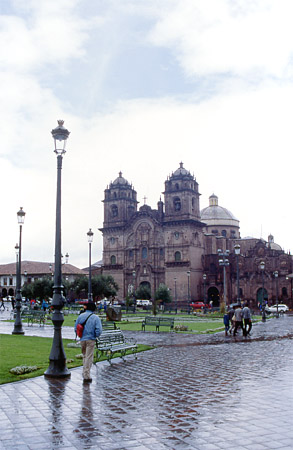 La Compania Church, the other dominant building
on the Plaza de Armas.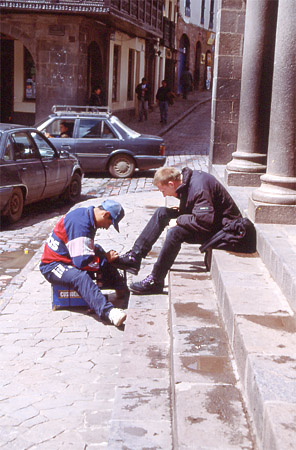 Shoeshine boys and sellers are always looking for
work around Plaza de Armas and can get
sometimes on your nerves...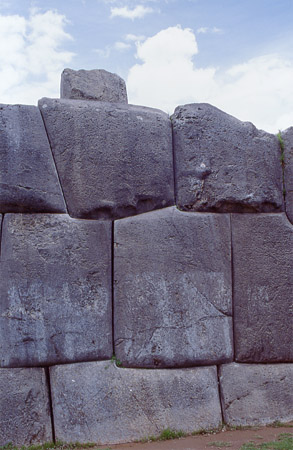 A stone wall of the Sacsayhuaman ruins.
Quite funny: the pronunciation sounds like "sexy women"...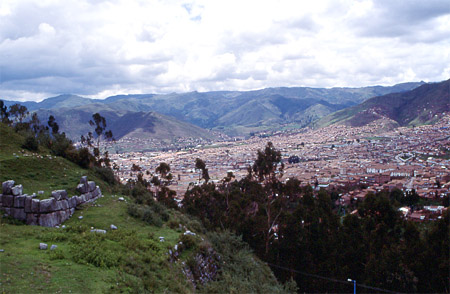 View of Cuzco from the Sacsayhuaman ruins.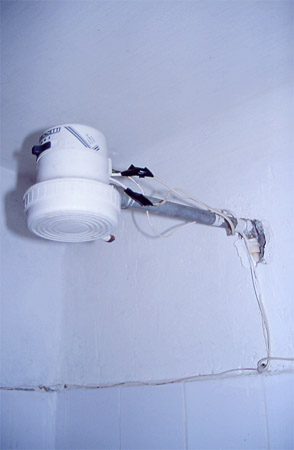 That's the usual construction for a hot shower.
Looking at the construction, I always thought twice,
if I really needed a hot shower... this one gave me an
electrical shock...