Ecuador 2001
Cuenca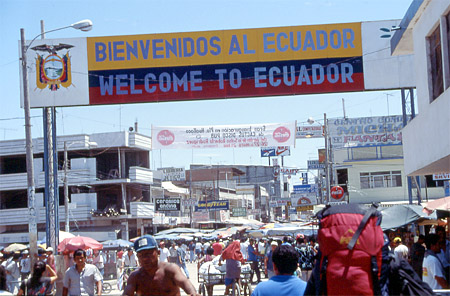 We cross the land border to Ecuador at Huaquillas/Machala.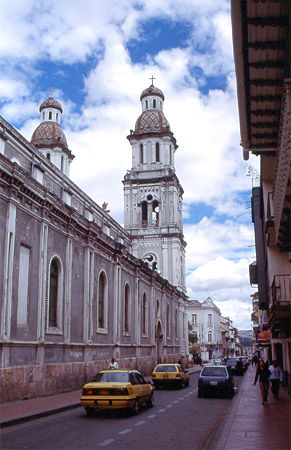 Cuenca, one of the most pleasant cities in
South America. Founded by the Spanish in 1557.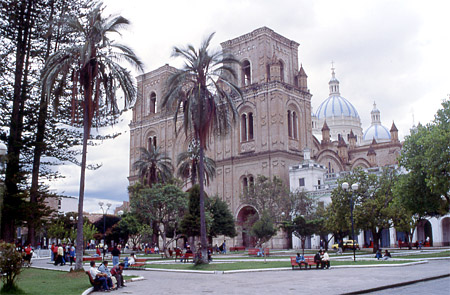 The "New Cathedral".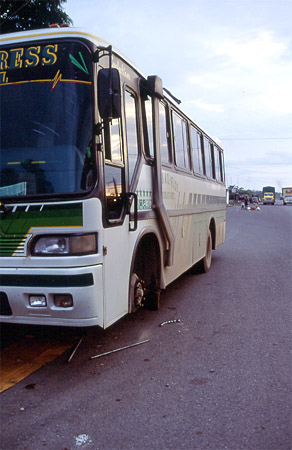 On the way to Quito, our bus has a puncture...
At that time there's a strike in Ecuador and all
roads in the mountains are blocked by the poor
Indian people - except for a road along the
coast to Quito...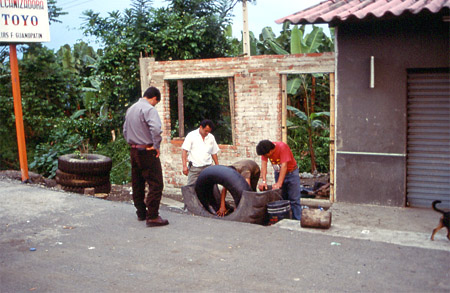 Our bus driver and some locals search for a hole in the tire... somehow the
method remembers me how I repair a bike.