Peru 2001
Inca Trail 4:
Pacamayo Camp - Phuyupatamarca ruins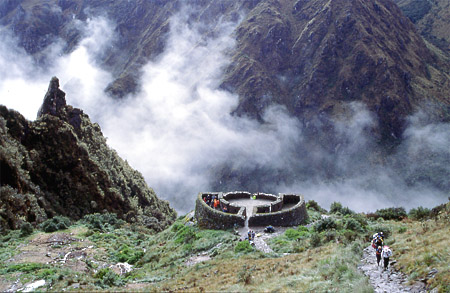 The weather is fine the next morning. We pass the Runturacay ruins.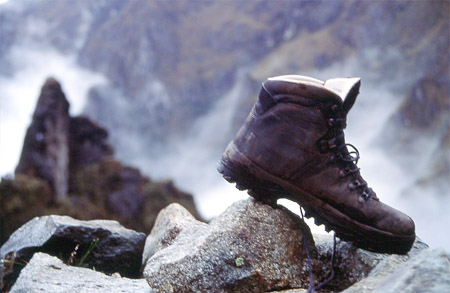 The walking boot of Peter.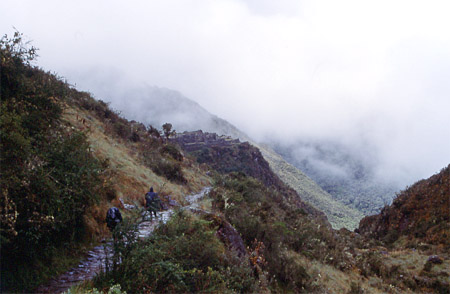 Ahead the Sayacmarca ruins.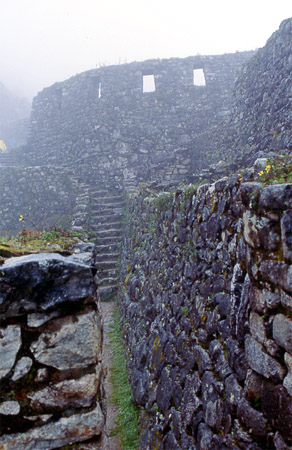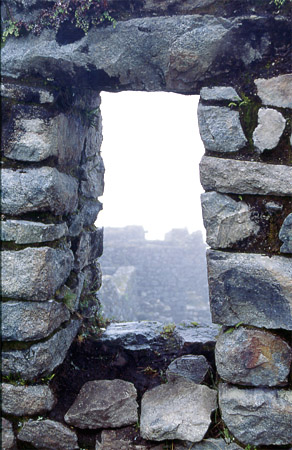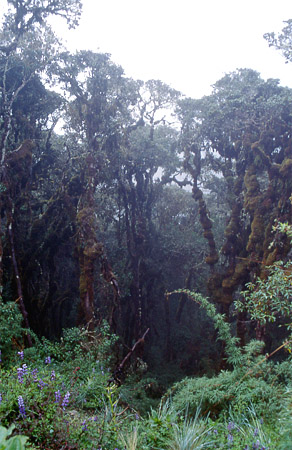 Behind the Sayacmarca ruins a walk through
cloud forest starts.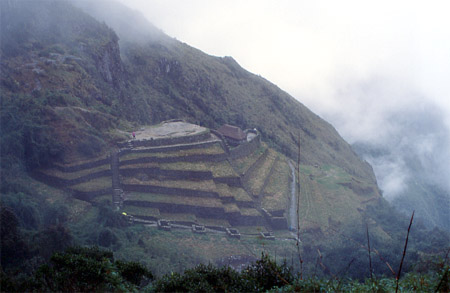 The Phuyupatamarca ruins. A good occasion for a break and for our guide to
start with some explanations at great length...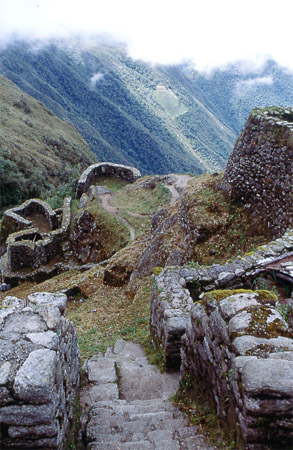 View from the Phuyupatamarca ruins.