Peru 2001
The Nazca Lines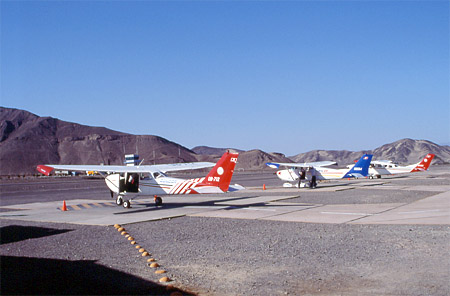 The airstrip of Nazca. Our plane (the one in the middle) is waiting for us.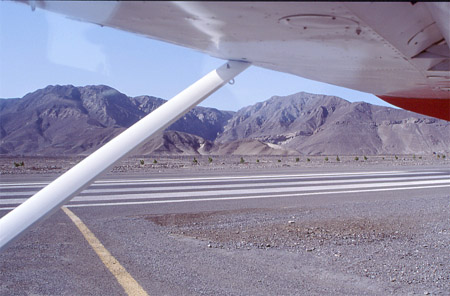 Starting for a flight over the Nazca lines. The Nazca lines are geometric
designs drawn in the desert. They are visible only from the air.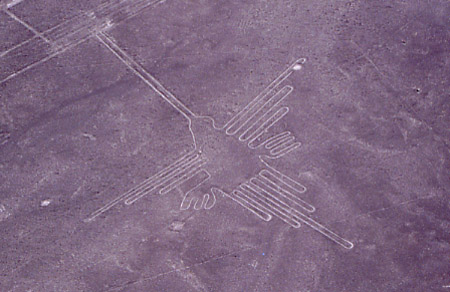 A humming bird.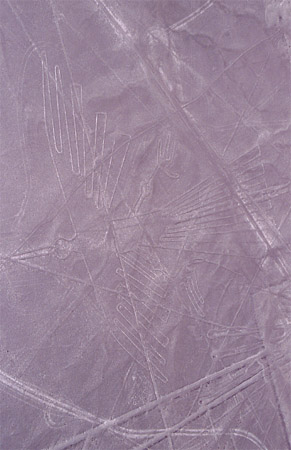 A condor.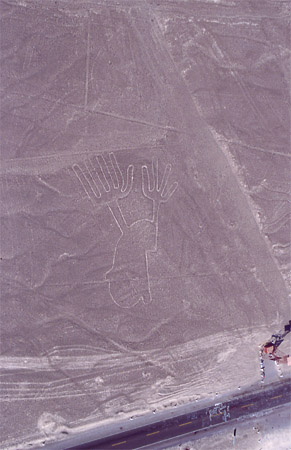 Hands (to see the proportion of the figure just look
at the street).
An "astronaut".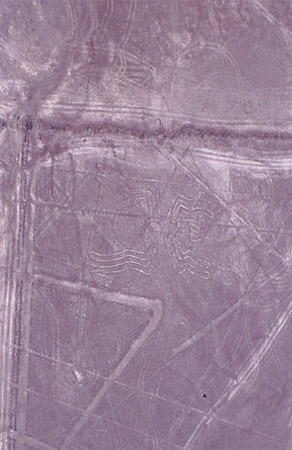 A spider.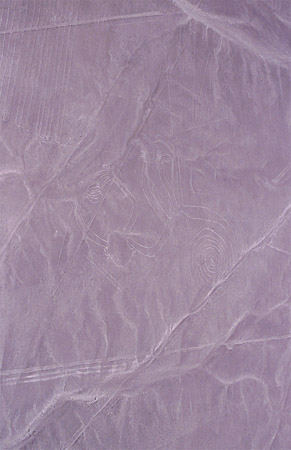 A monkey (upside down).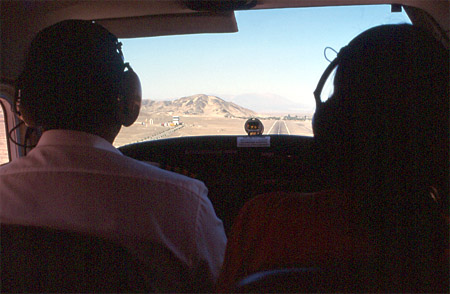 Landing approach.