Venezuela 2001
Canaima/Angel Falls 4:
Flight over the Angel Falls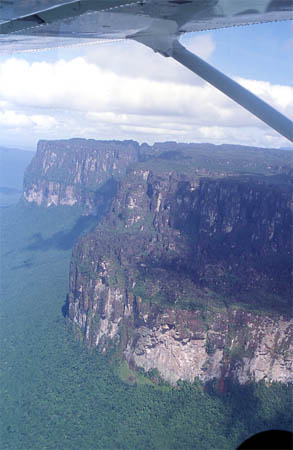 We fly over the tepuis, to reach the Angel Falls.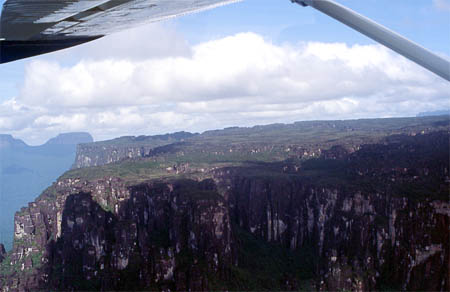 The Angel Falls spill from the Auyantepui, one of the largest tepuis with a
flat top of about 700 sq km.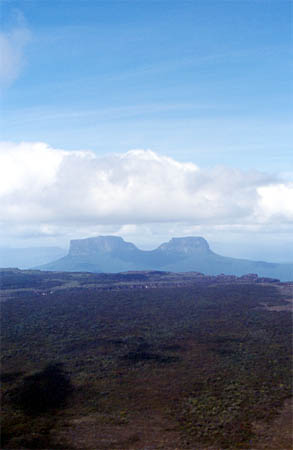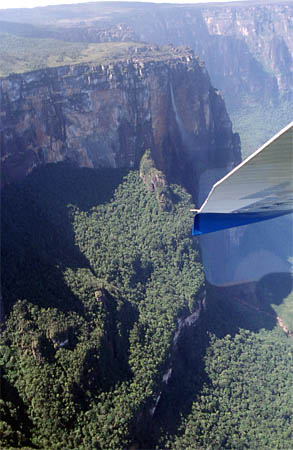 Salto Angel (Angel Falls).
It's the highest waterfall in the world with
a total height of 979m.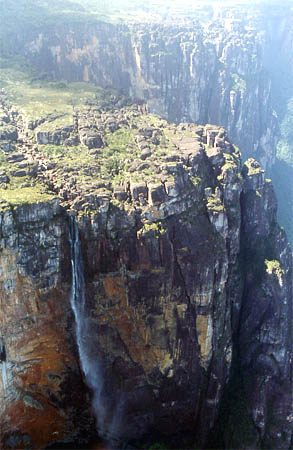 In the wet season, it's also possible to reach the
waterfall by boat.