Nepal 2001
Kathmandu: Pashupatinath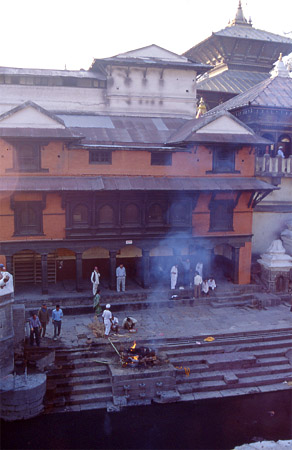 Pashupatinath is the most important Hindu temple
in Nepal. Here, Hindus bring their dead relatives for cremation.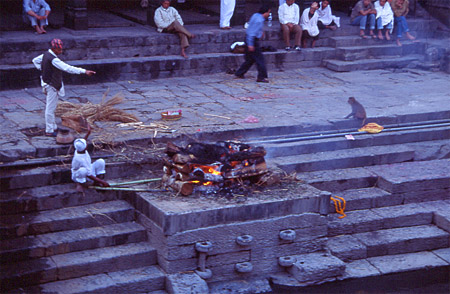 A man supervises the cremation of a body.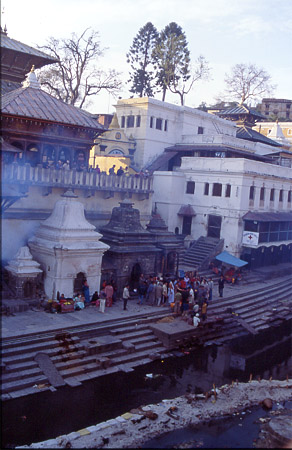 Relatives pay the last respect.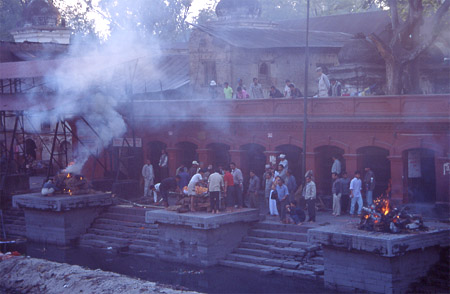 On the cremation ghat in the middle a body is prepared for cremation.
The air is full of smoke and makes it hard to breathe.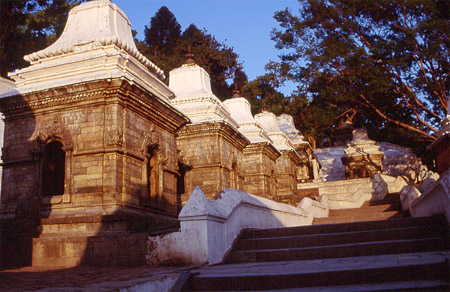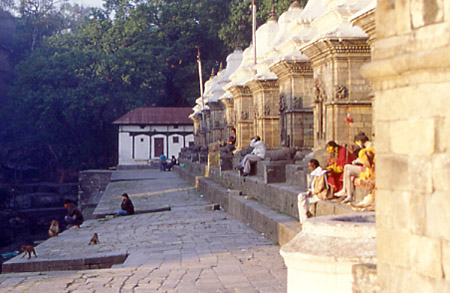 Colorful Sadhus priest are sitting at the banks of the holy Bagmati River
opposite to the cremation ghats.