Nepal 2001
Everest Gokyo Trek 10:
Climbing Gokyo Ri




Gokyo Ri (5360m) is the mountain next to Gokyo and
a very popular climb to see Mt. Everest. The way up
is not difficult at all, except for the altitude.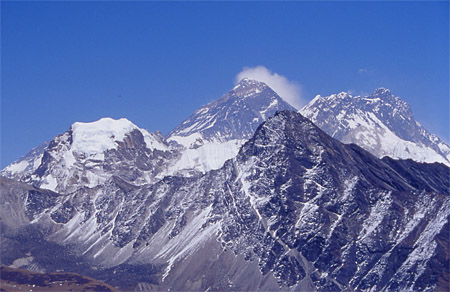 The view of Mt. Everest 8848m (the black pyramid in the middle) and
Lhotse 8501m (on the right side) from the summit of Gokyo Ri.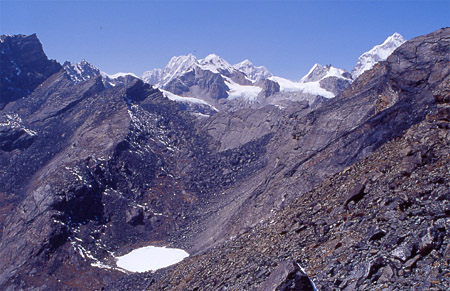 The view in the opposite direction.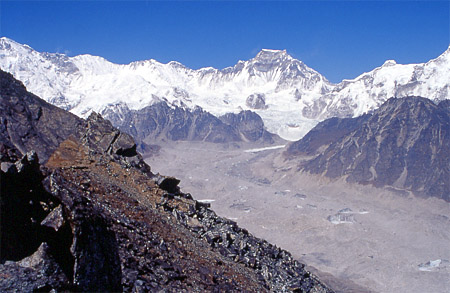 View down to the Ngozumpa glacier.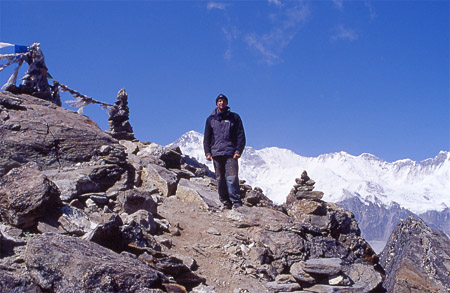 The prayer flags at the top. Behind me is Cho Oyu (8153m).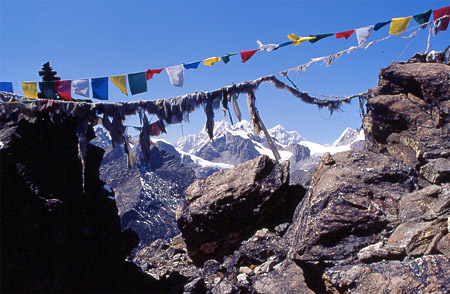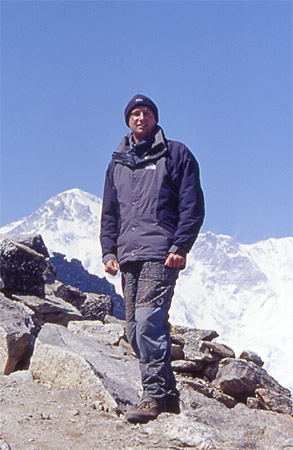 I'm holding the flag of Nepal with a Nepali Sherpa (Mt. Everest, Lhotse and
Makalu in the background). I met him on the way up to Gokyo as the
guide of a Swiss guy (who has taken this photo).