Nepal 2001
The streets of Kathmandu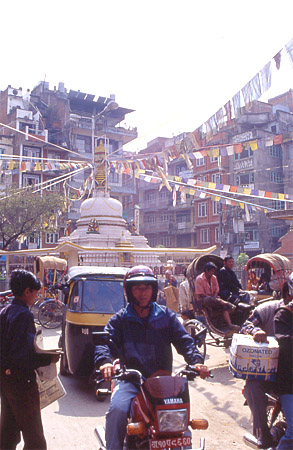 Traffic chaos in Kathmandu. Not many cars,
but a lot of air polluting motorbikes!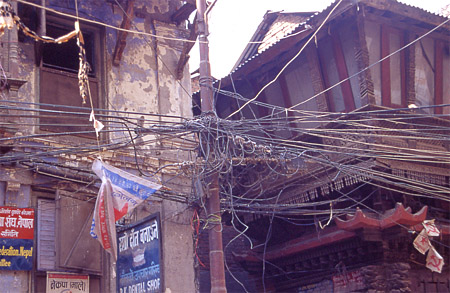 I spend most evenings in Kathmandu by candlelight - not because it's romantic,
but because there was a power failure every evening...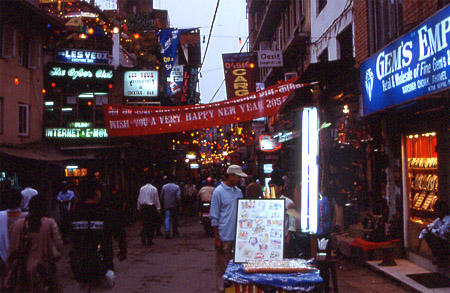 Back to the future...a happy new year 2058 ! The time is different in Nepal.
The new year 2058 was celebrated on the 13. of April 2001!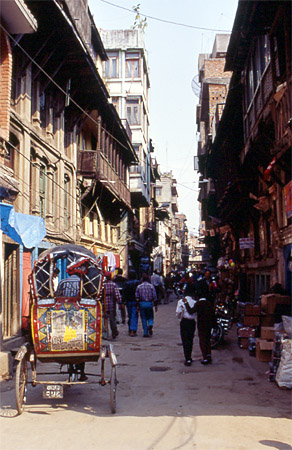 Many streets in Kathmandu are not paved.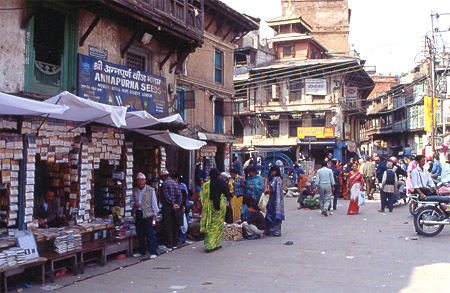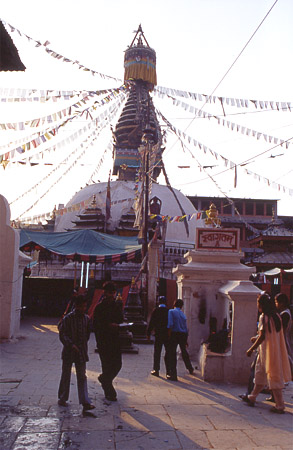 One of the many temples in Kathmandu. This one
is close to Thamel.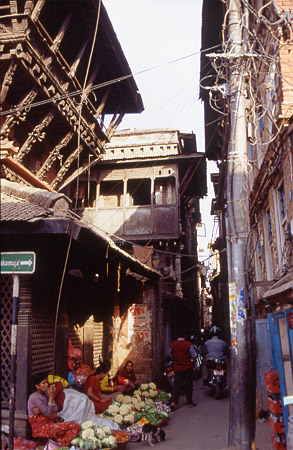 A side street next to the Durbar Square.