Nepal 2001
Everest Gokyo Trek 11:
The Fifth Lake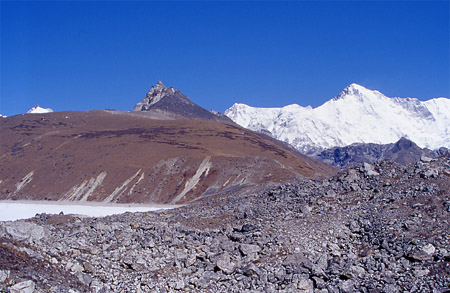 Passing the fourth lake (left side). The Nameless Fangs are black the rock
formation on the left side.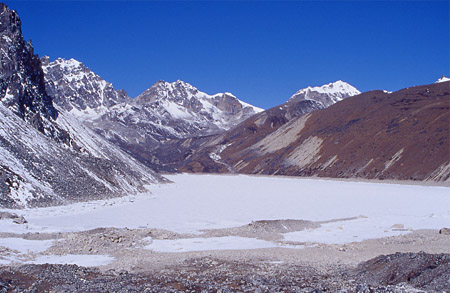 The frozen surface of the fourth lake.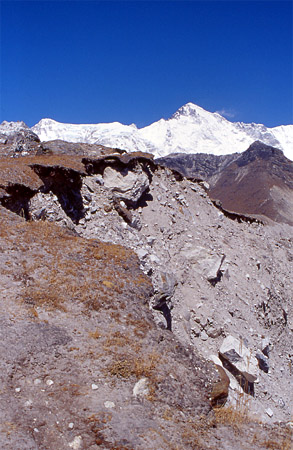 Don't walk too close at the edge of the
Ngozumpa glacier...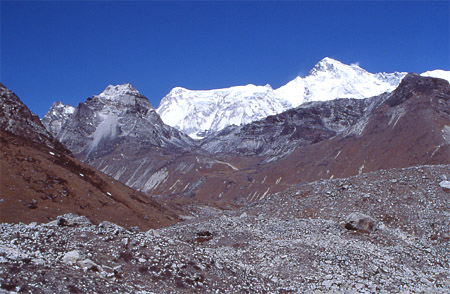 Close to the fifth Lake. The dark mountain on the left side is Ngozumpa-tse
(5553m), also known as Knobby's View. I highly recommend to climb it,
for probably the best view in the whole Khumbu region.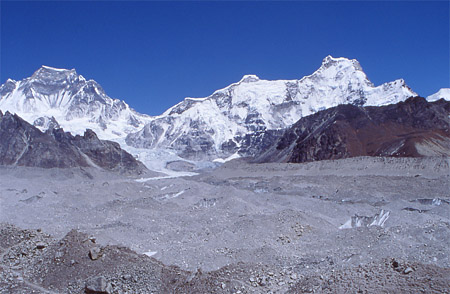 View over the Ngozumpa glacier to the north.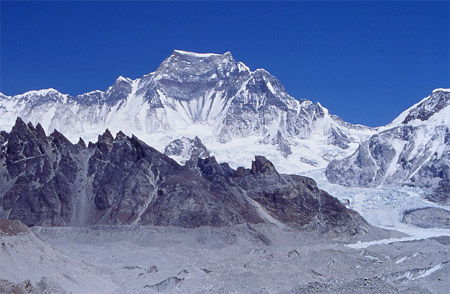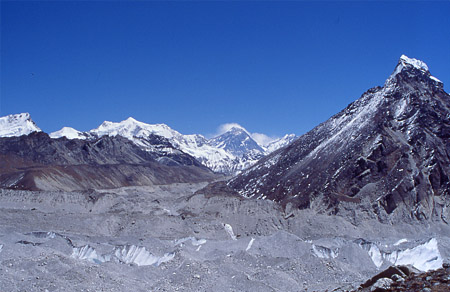 View to the east: Mt. Everest from the fith Lake (Scoundrel's View).
Compared to Gokyo Ri, more of the mountain is visible.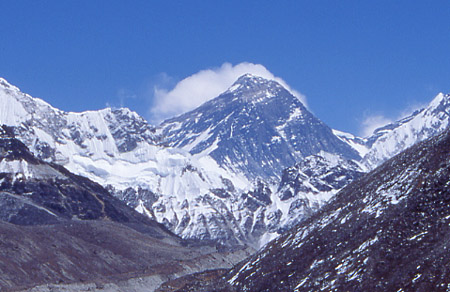 A close view of Mt. Everest.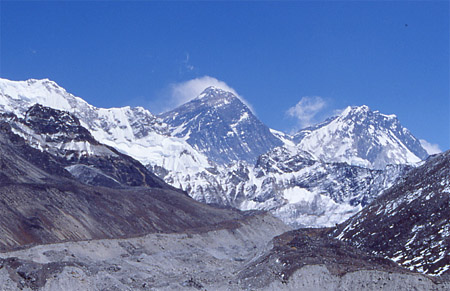 The view from a different angle - Lhotse on the right side is now visible.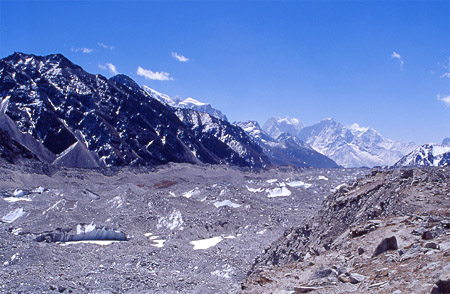 The view back to the south (Gokyo).