Nepal 2001
Everest Gokyo Trek 1:
From Kathmandu to Lukla and Phakding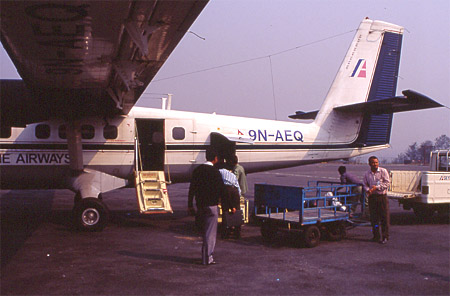 Our plane (Skyline Airways) at the airport of Kathmandu.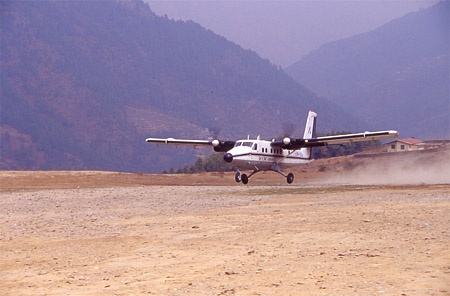 An exciting landing on the gravel airstrip in Phaplu. At this time the
airstrip in Lukla is under reconstruction and the only way to land in
Lukla is by helicopter.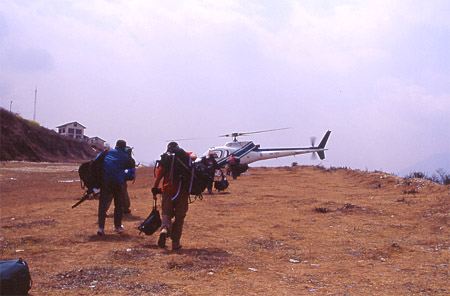 Hurry, Hurry! We are running to the helicopter, which came in just
some seconds ago.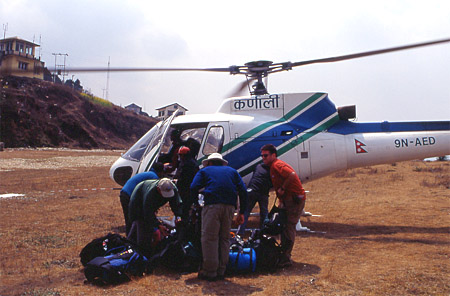 We stow quickly our backpacks away, while the pilot is waiting for take off.
In the front are Vipul and Troy.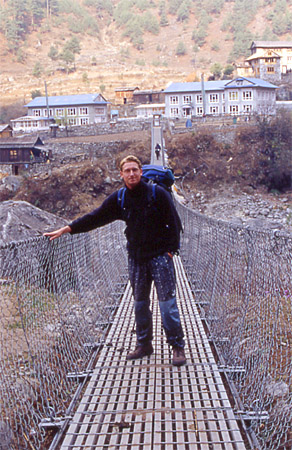 I'm standing on the first suspensions bridge since Lukla.
This one is in good condition (Phakding),
but there are a lot more coming...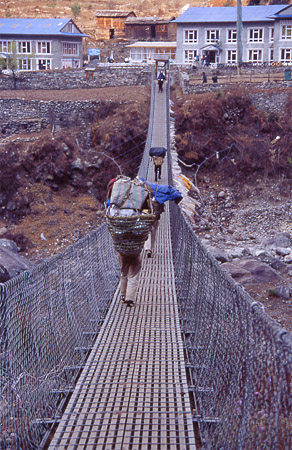 The porters are carrying amazing weights in their baskets
- for expeditions, other trekkers or for trading.
My backpack seems very light now...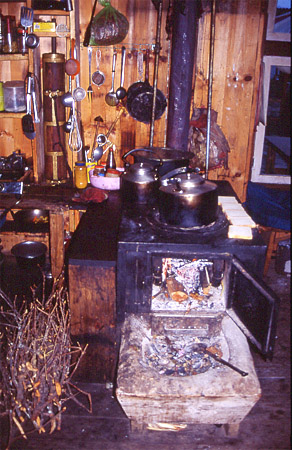 A typical kitchen in the Lodges (here in Phakding).