Nepal 2001
Everest Gokyo Trek 6:
Dole - Machhermo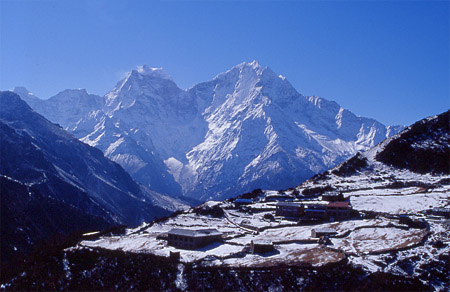 Leaving Dole to Machhermo.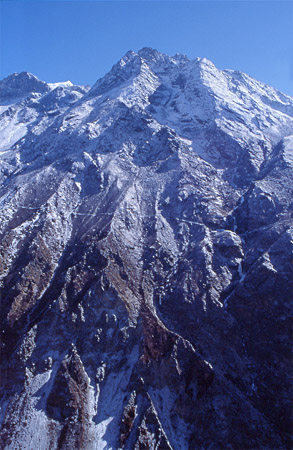 On the other side of the valley there's an alternative
track (between Phortse and Na) to Gokyo.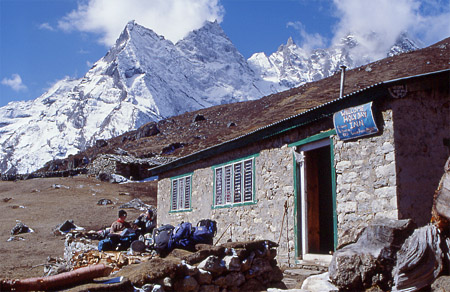 Probably the highest "Holiday Inn" of the the world :-)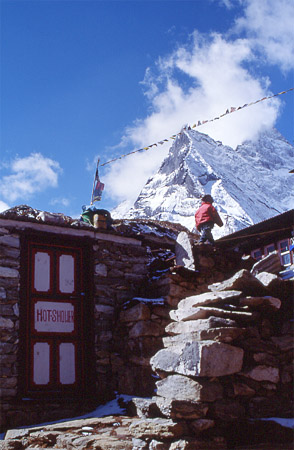 There's still a hot shower available
(at least in theory...)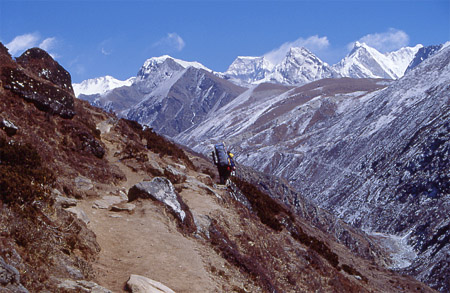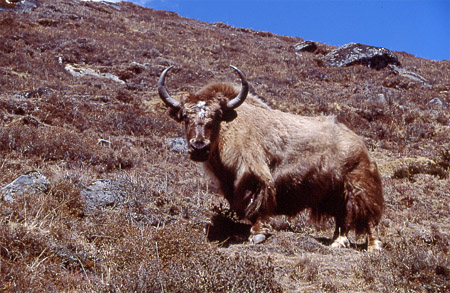 A Yak is watching me curious...