Nepal 2001
Everest Gokyo Trek 3:
Namche Bazar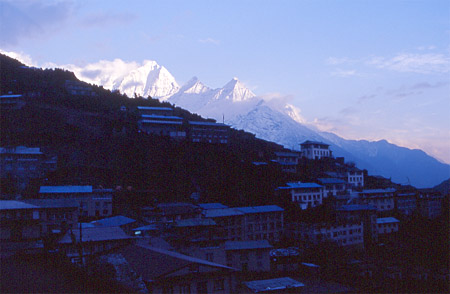 Namche Bazar (3440m) in the evening after an afternoon of heavy snowfall.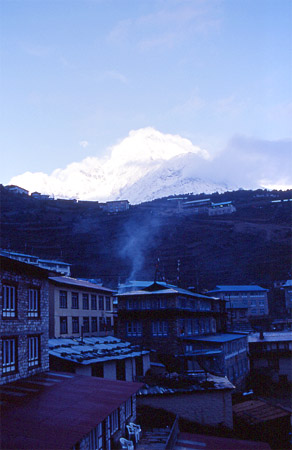 The Khumbu Lodge.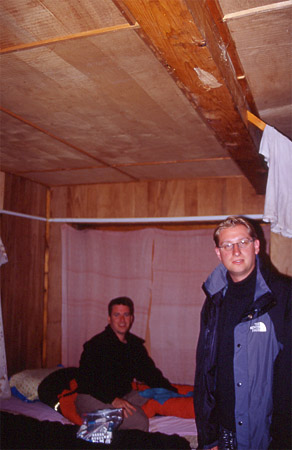 In the dormitory of the Khumbu Lodge.
Troy is sitting on the bed.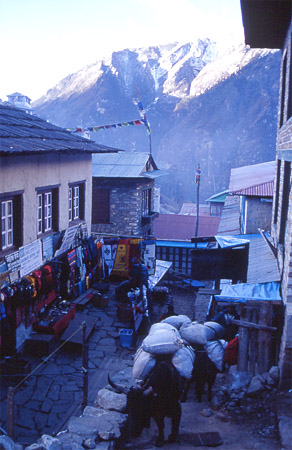 Beautiful weather on the next morning.
Yaks climb up the stone steps.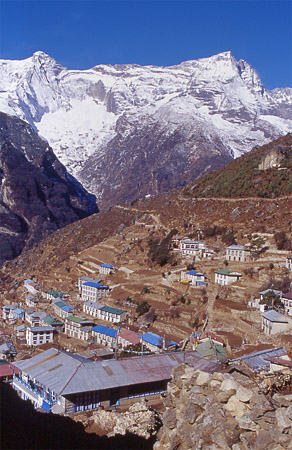 View of Namche Bazar on the way to Khumjung.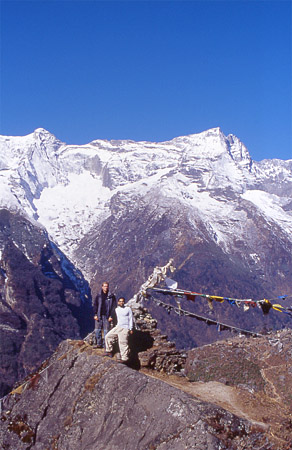 Vipul and me on the way to the Everest View Hotel
and to Kumjung/Khunde.