Nepal 2001
Everest Gokyo Trek 12:
Climbing The Nameless Fangs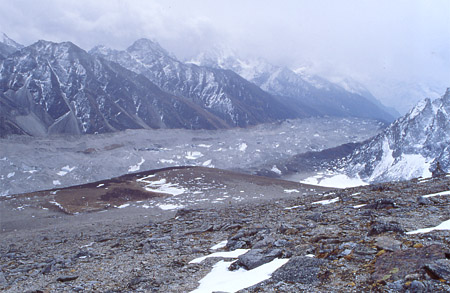 The day starts with bad weather - it's very cloudy and there's snowfall.
But we decide to climb the Nameless Fangs anyway. We are now above
the fourth lake (right side).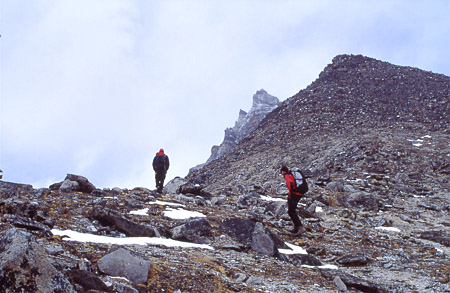 This is where the steep climbing part starts. You have to make your way to
the top by climbing up over large boulders. There's no equipment (ropes)
necessary (except you want to reach the real summit at 5800m),
but you shouldn't be afraid of heights...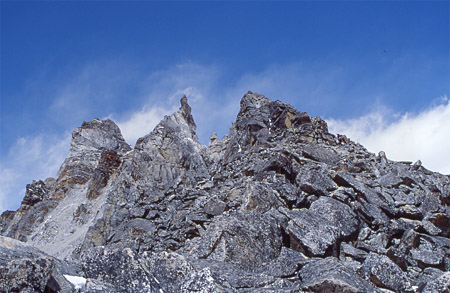 Close to the top, luckily the sky clears up.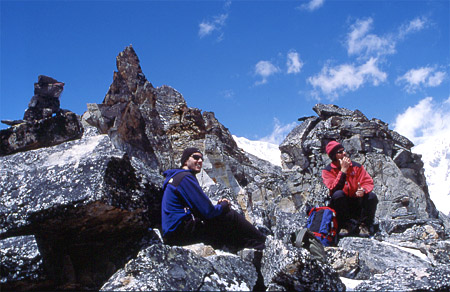 Tim and Scott are already at the top (5700m), when I come (no wonder, one
of them has summited Everest last year and they are going to climb Lhotse
some weeks later...).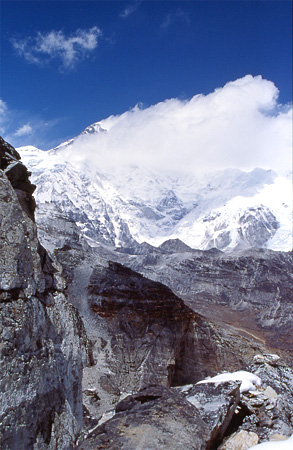 Cho Oyu (8153m) covered with clouds.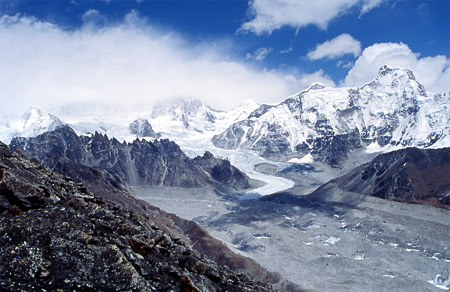 View over the Ngozumpa glacier from the top.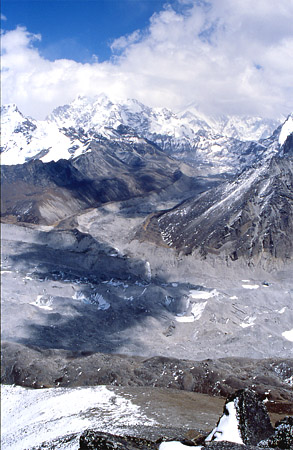 Without clouds, there is a fantastic view of
Mt. Everest...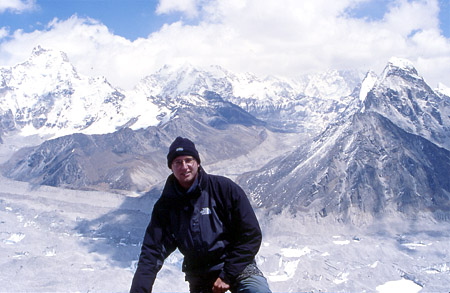 A photo without Mt. Everest in the background...
the view is stunning anyway :-)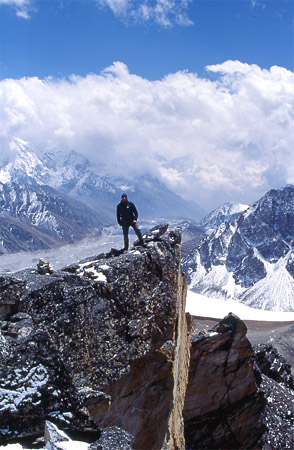 The feeling of being on the top is better than flying
(and it's nearly as high...).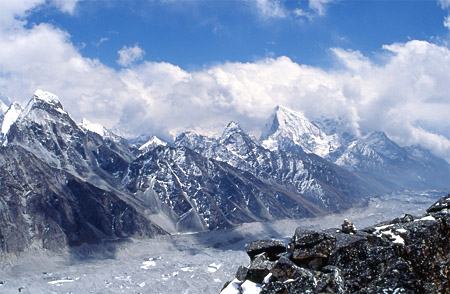 The view over the Ngozumpa glacier in the direction to Gokyo.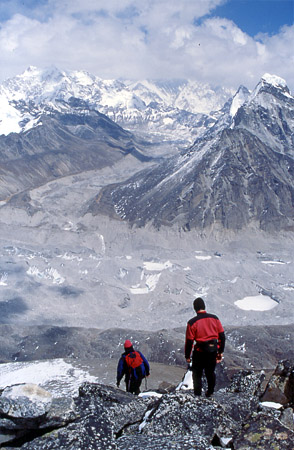 Time to go down, the weather seems to change.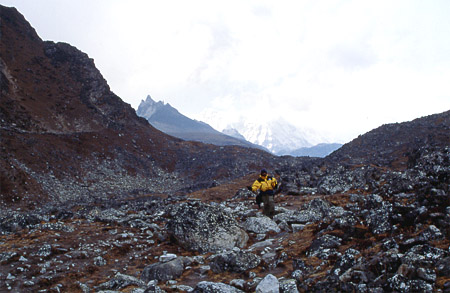 Vipul (and me) on the way back to Gokyo. The Namelss Fangs are
in the background.