Nepal 2001
Everest Gokyo Trek 2:
Phakding - Namche Bazar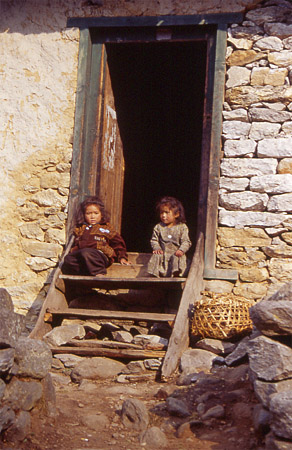 Two children sitting in the door of a house in Phakding.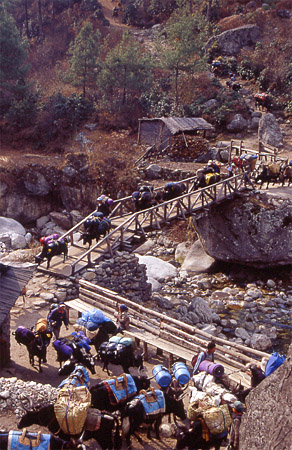 Yak traffic jam on the way to Namche Bazar. They are
carrying equipment for the expeditions, who want to
summit Everest in May.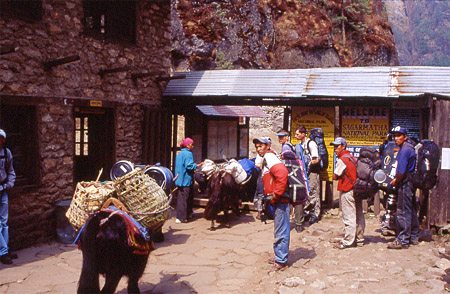 The entrance of the Sagarmatha Nt. Park. Sagarmatha means "mother of the
universe" and is the official Nepali name for Mt. Everest.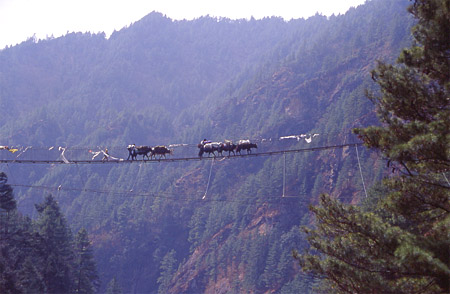 The suspension bridge after the entrance. Yaks have always priority
on suspension bridges...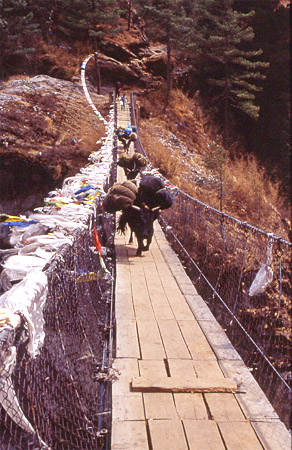 The last, but most exciting suspension bridge before
Namche Bazar. This one is very high.