Nepal 2001
Annapurna Base Camp Trek 5:
Machhapuchhre Base Camp (MBC) - Chomrong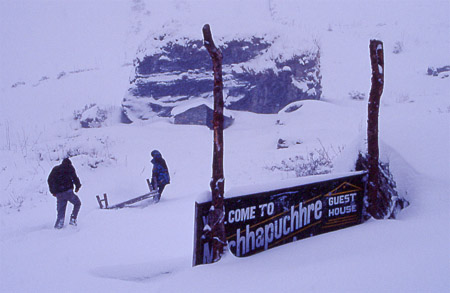 It has now snowed for over 24 hours since we arrived at the Machhapuchhre
Base Camp (3700m - it isn't really a Base Camp, since climbing isn't allowed)
and it's still snowing...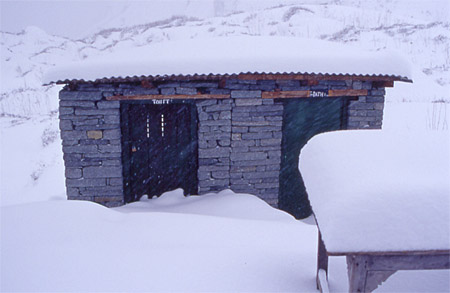 The urge to go to toilet isn't very strong...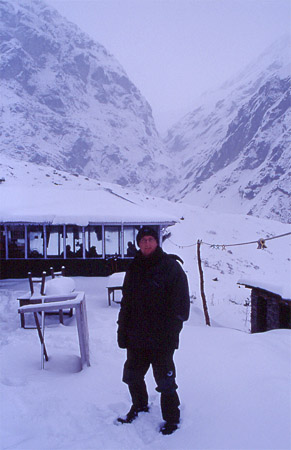 Bad luck, no chance to reach the Annapurna Base
Camp (4180m), which is just 1,5 hours away.
The snow is too high and since it's still snowing,
we decide to return to Chomrong.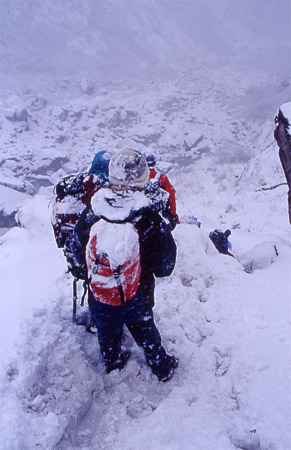 Heavy snowfall on the way back to Sinuwa/Chomrong.
During these weather conditions, the danger of avalanches
near Deurali shouldn't underestimated. We saw small
avalances coming down in front of us and 2 days later
four people died here in an avalanche.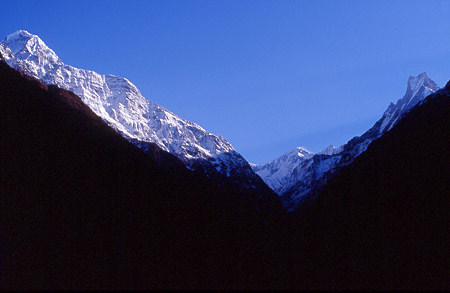 The next day: the weather looks fine again. A great view from Sinuwa (2340m)
with Mt. Machhapuchhre on the right side.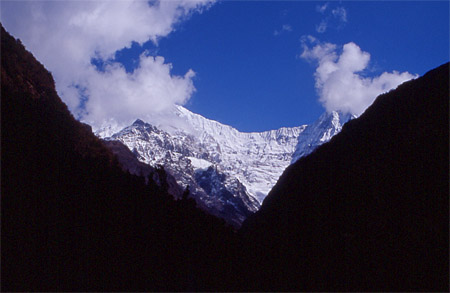 View of Annapurna South on the way to Chomrong.